True end to end real estate offering
Providing our investors with a true end to end real estate offering was a key objective for Jinding which led to our joint venture partnership in 2049 with leading real estate agency VICPROP.
Established in 2013, VICPROP offers a vast range of services including Project Sales and Marketing, Residential Sales, Leasing and Property Management, Commercial Sales and Development consultation.
VICPROP's experienced team of professionals combined with our local and global networks allow us to deliver a real estate experience that is second to none.
VICPROP's team are extremely diverse, with several fluent in both English and Mandarin.
VICPROP's ownership network extends to over 600 agents through 80 offices in South East Asia.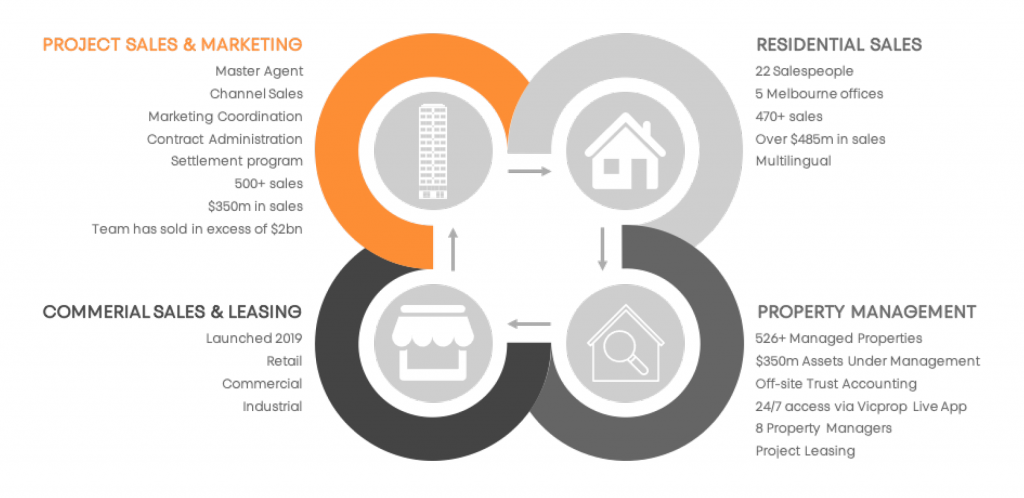 Collectively the VICPROP team have marketed, sold, settled and leased in excess of $2bn worth of property.
A full service real estate agency offering residential sales, leasing & property management and project sales & marketing.