Leaders in off the plan sales
Quality. Connections. Relationships.
Our real estate business is one of Australia's leading off the plan sales agencies connecting quality developments with local and international investors.
We have worked with over 150 developers across Australia to market projects including high rise apartments, townhomes, house and land developments, commercial offices and warehouses and serviced apartments.
Our success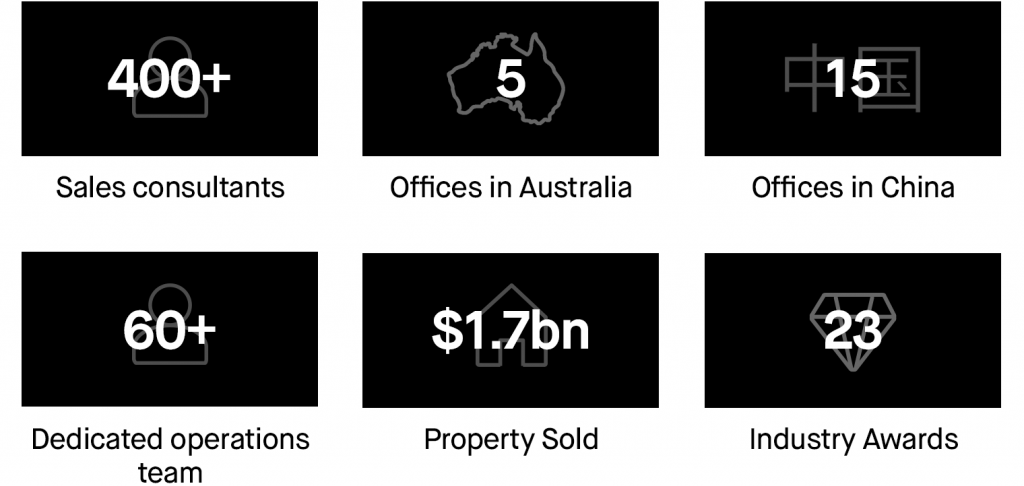 Our success speaks for itself having been awarded some of the industry's leading accolades to date: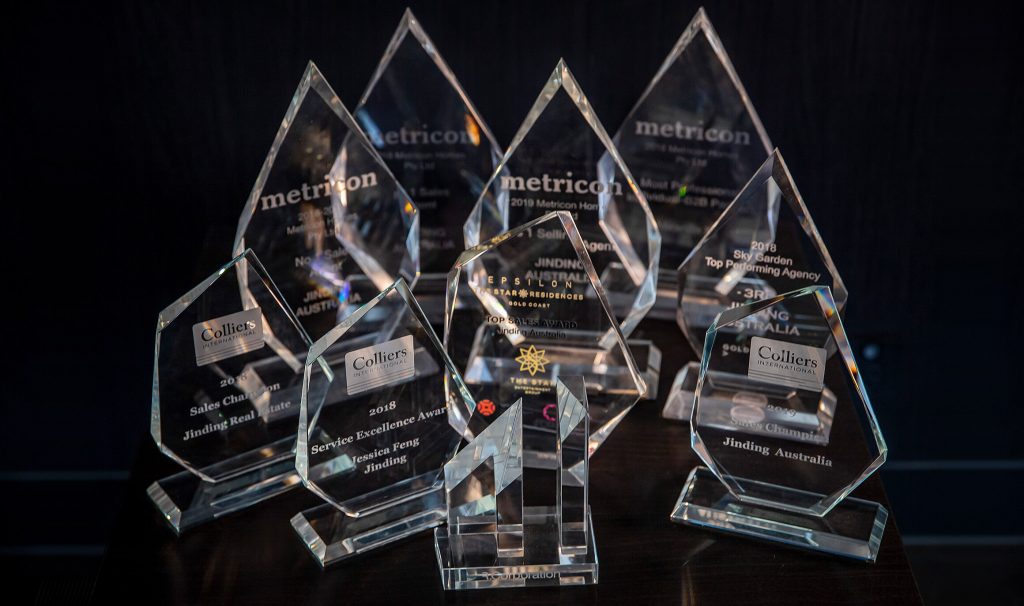 2020 Awards
Greenland (Australia):
Rising Star Award
TWT:
Outstanding Achievement Award
Meriton:
Top Five Sales Agent Award 2020
Lechte Corp:
The Marker Outstanding Sales Award
Far East Consortium:
No.1 Sales Agent (Australia)
Salvo Property Group:
Stature Southbank Best Channel Agent
Geocon:
Nightfall Canberra Sales Champion
United Asia Group:
Flagstaff Hill Sales Champion
PDG/Melcorp:
Gadsden West Melbourne Best Channel Agent
Far East Consortium:
Queens Wharf Residences Sales Champion
2019 Awards
Metricon:
No.1 Sales Agent
Lendlease:
February-March Sales Champion
Crown Group:
Highest Grossing Sales
Crown Group:
Highest Priced Property Sales
Colliers International:
Sales Champion
Hermitage Homes:
Outstanding Sales Award
Far East Consortium:
The Star Residences Epsilon – Sales Champion
2018 Awards
Colliers International:
Sales Champion
Colliers International:
Service Excellence Award
Metricon:
No.1 Sales Agent
2017 Awards
Colliers International:
2017 Fast Sales Growth Award
Far East Consortium:
2017 West Side Place Gold Release – Sales Champion
Our locations